Sometimes when you're in the middle of the vacation, visiting a new area, and you're traveling with kids, you need a break. Dutch Wonderland is a perfect place to take such a break.
This park has been existence since the early 1960s, "Dutch Wonderland has consistently been recognized as a premier family theme park in Pennsylvania, and has been voted one of the Top 5 Best Kid's Park in the World by Amusement Today magazine." My father attended  Dutch Wonderland after it had just opened, and there were only a few select rides there.  Since the 1960s, many of the rides have changed; nevertheless, if one looks closely when visiting, you might see a swan boat here and other evidence of the old park.
But what really makes this park amazing is its assessability; for parents, especially if you have small children, it is easy to get around. At many other amusement parks, you can spend an entire day just navigating the park to see everything and that doesn't even include standing in lines actually go on the rides. You can walk from back to front with kids at Dutch Wonderland in about 20 minutes. And it has ample rides entertain for both the young and old alike.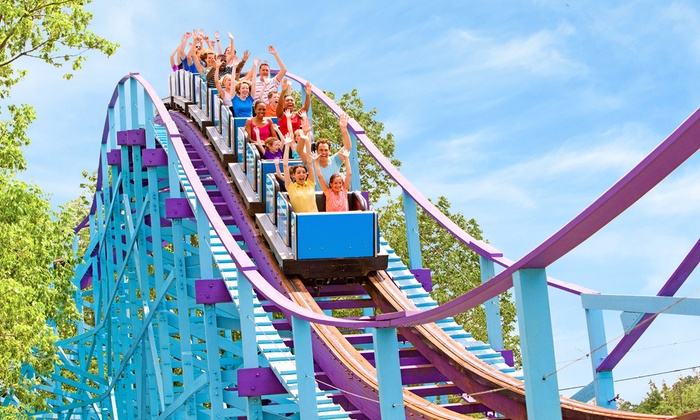 It goes without saying that you can't talk about an amusement park without discussing what they have in the line of rollercoasters. Dutch Wonderland's new roller coaster Merlin's Mayhem is a hanging roller coast that takes you on twists and turns for about 40 seconds at thrilling speeds. And then there is a more traditional wooden roller coaster, the Kingdom Coaster, that harkens back to the wooden roller coaster era.
But there's more to Dutch Wonderland than just roller coasters. It has a log flume, a monorail, a miniature train, a fun slide, the Twister, bumper cars, and those little old fashion cars that you ride around on the track. One of the things it is unique to Dutch Wonderland is its Dinosaur Island. This this is perfect for kids. They also have pony rides, water shows, and even a house that twists around and goes upside down.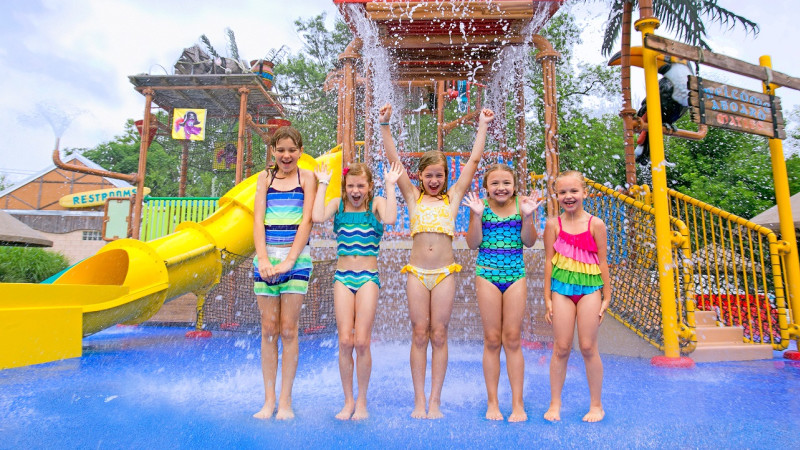 No park would be complete without a water park, and Dutch Wonderland is no exception. It has two waterslides, a black and a blue slide, that you can race another person. Nearby is a little water park where one can squirt people and stand under deluges of water. This is one of my son's favorite parts of Dutch Wonderland. Perhaps it helps that it was at the end of the 90° day.
We went during the twilight hours, the last three hours of the park when it is a bit discounted. It is impossible to see and do everything in those three hours. Nevertheless, you can spend a little bit more and spend the whole day there and leave you feeling like you really have experienced everything at the park has to offer. We love Dutch Wonderland. And we will be going back next year.